< BACK TO NEWS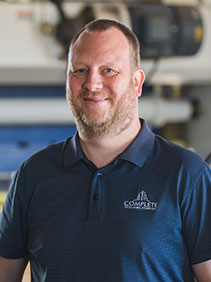 Simon Flint – Managing Director
3 June 2021
Simon has extensive knowledge within the Engineering and Manufacturing industries with a career spanning over 30 years within the UK and Australia.
His career commenced as an apprentice in the north of England, working for a large manufacturing company where he studied Mechanical Maintenance Engineering, successfully completing his apprenticeship and gaining further recognition adding BETEC and CoG qualifications to his portfolio.
In early 2000 Simon relocated to Queensland Australia, where he continued to develop his career within the Fabrication Industry.  Over this period Simon has gained substantial experience through a variety of positions including Tradesman, Draftsman, Project Manager and Business Manager, culminating in Business Ownership & Directorship.
Simon's qualifications include a Certificate III in both Mechanical Maintenance Engineering & Heavy Fabrication, along with a Certificate IV in AutoCAD and a Diploma of Project Management.